The Tri-Valley Leadership Conference (TVLC) is an annual event hosted by SRVUSD high schools to provide leadership students, from all around the East Bay, with the opportunity to come together and learn how to positively impact their school campuses. I was a lead organizer for the 2019 conference hosted at my high school. The theme for the event was "TV"LC, as reflected in the event branding, messaging and decor. My responsibilities included event conceptualization, multi-team management, and marketing strategy.
Event Conceptualization
We choose a television theme for the event because it was a fun joke with the name of the conference, and it gave us a-lot of versatility in creating decor and sub-themes. Each high school attending was assigned a different TV show and a corresponding color, costume idea, and t-shirt. We also carried the television theme into our decor for the event, creating fun photo ops.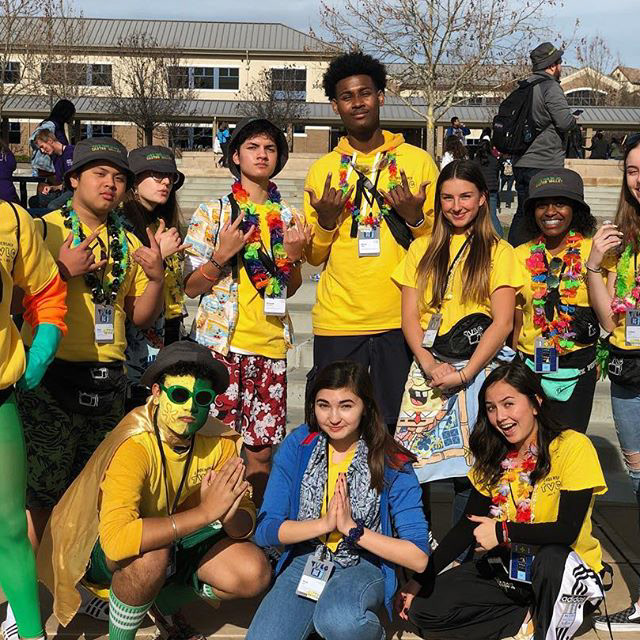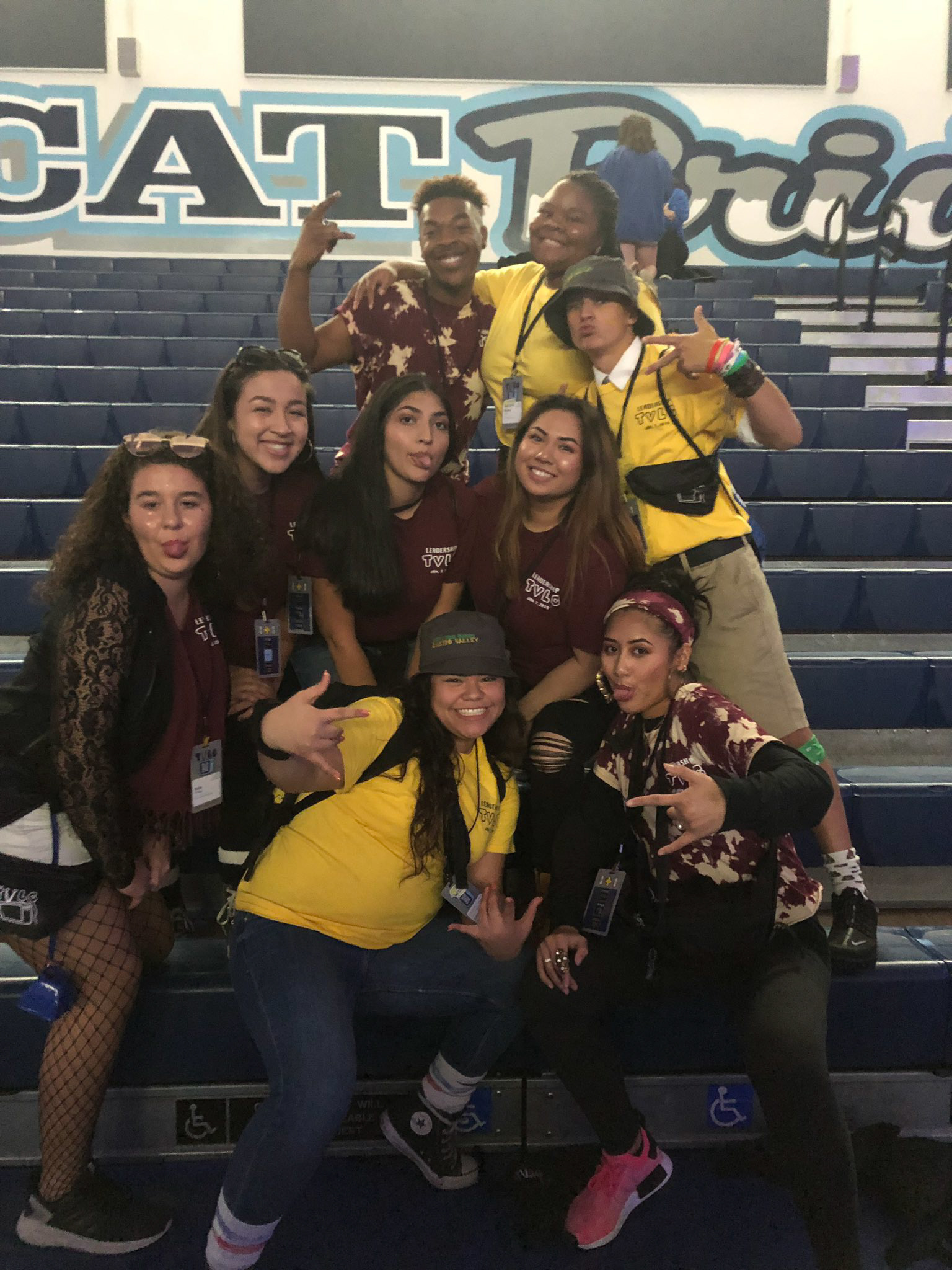 Project Management
TVLC was the largest scale project I have ever worked on. There were 12 different conference committees, 100 volunteers, and over 1000 people in attendance. Furthermore, we had to keep track of vendors, speakers, sponsors, and more. The key to managing such a large scale operation was developing a project management system. My master spreadsheet had 15 tabs covering everything from attendee rosters, itemized budgets, contact details, event schedule, and more. I had a table for each team's current to do list and deadlines so everyone could keep track of each project's status. Having a centralized location for all key information was vital to all-hands meetings,
 generating status reports,
and tracking important data. Using Airtable changed the game for my PM system, I was able to rapidly generate many different visualization and create formulas to double check our data.
Event Identity and Marketing
Our event team believed that creating the best possible experience for our attendees began months before they arrived at the event. We developed a marketing strategy centered around video announcements called 'trailers'. Each trailer revealed new details like the event theme, breakout session topics, and key note speakers.I developed a content release schedule centered around the weekly event trailers that included social media posts, newsletter emails, and merch drops. I also developed an interactive event website to centralize all key information.
One of my favorite branding projects was the ID badges. The front of the badge features a QR code (designed to look like TV static) that leads participants to an event schedule and map. Below is a custom name tag that features each attendee's scheduled breakout and speaker sessions. I designed the back of the badge to look like a TV remote. At the beginning of the event, all of the remote buttons are left blank. After each event session, attendees receive a limited edition sticker to place on their badge. This created an individualized keepsake for every attendee to remember their unique TVLC experience.