In April of last year I decided that I wanted to do something fun to grow my graphic design skillset and keep in touch with friends that I hadn't been able to see in months due to quarantine. I came up with the idea of designing stickers to practice my illustration skills, and mailing them out as a surprise. My designs now have over
1.7 Million​​​​​​​
views (and counting)!
Design & Manufacturing
My normal graphic design work is very typography and layout driven. With this progress I wanted to challenge myself to learn to illustrate with the pen tool. I wanted to use fun, bright colors and use a minimal design aesthetic. I drew inspiration from 
Sage Aune
 and ban.do. I manufactured the stickers myself, using a Cricut die cutting machine. With some experimentation and tweaking, I landed on my final sticker sheet design.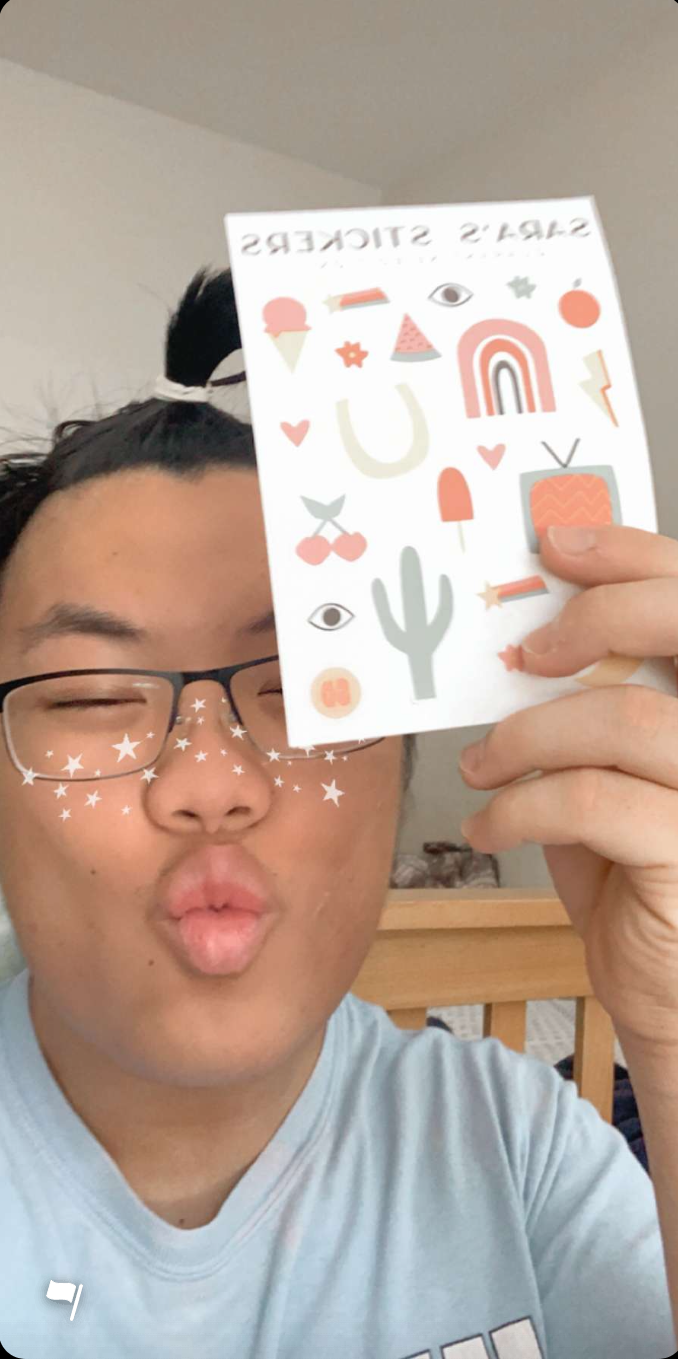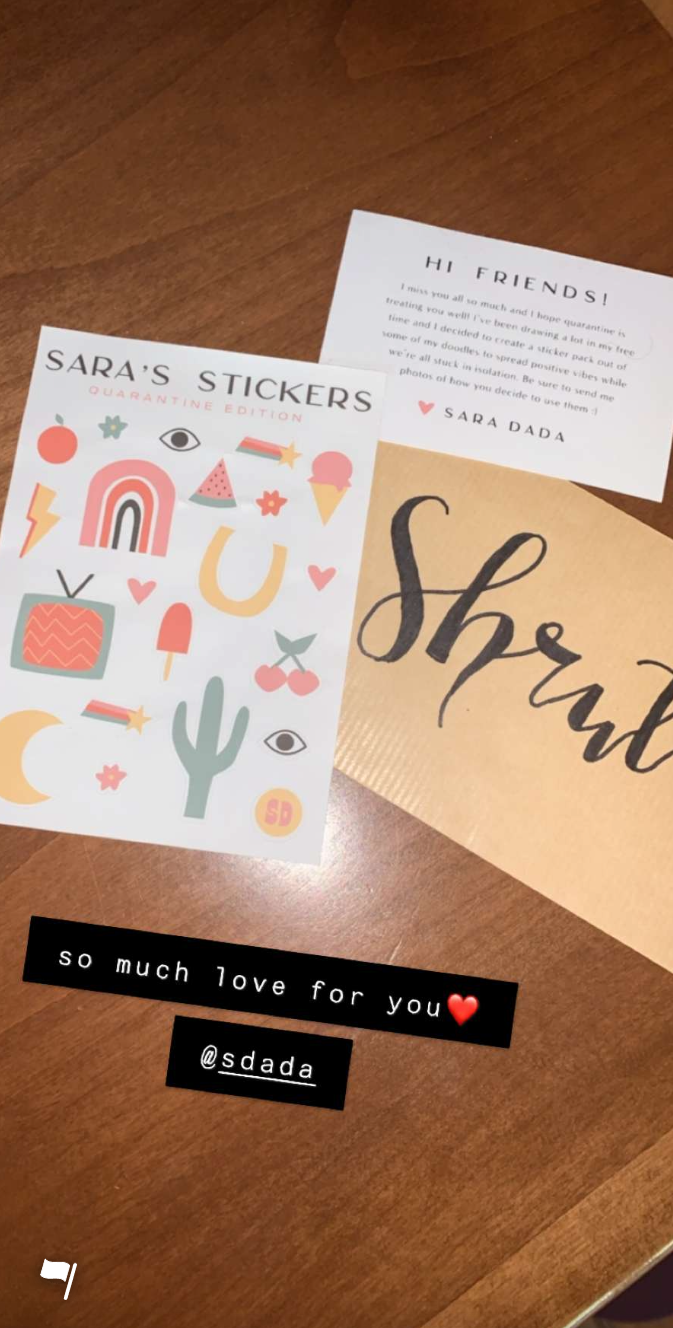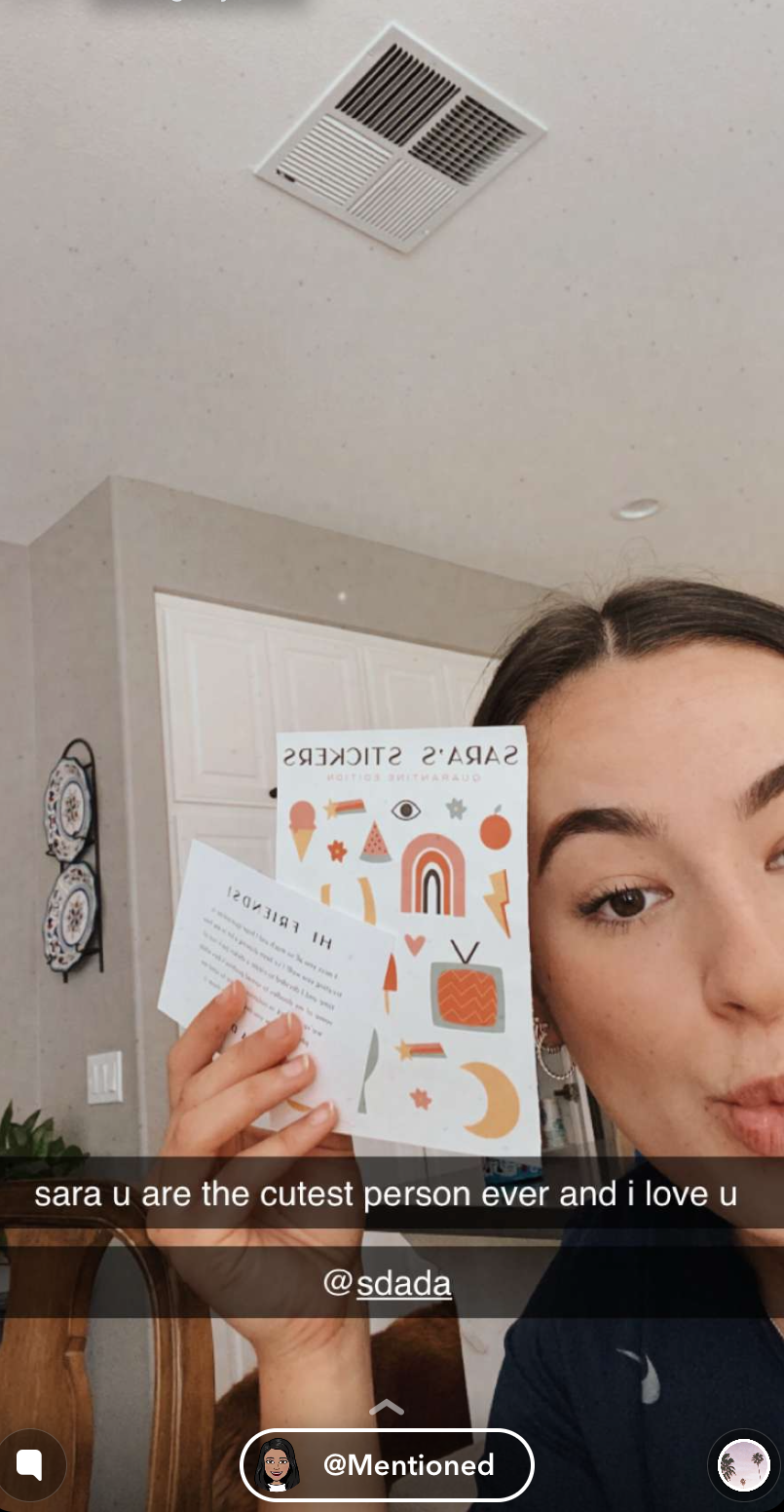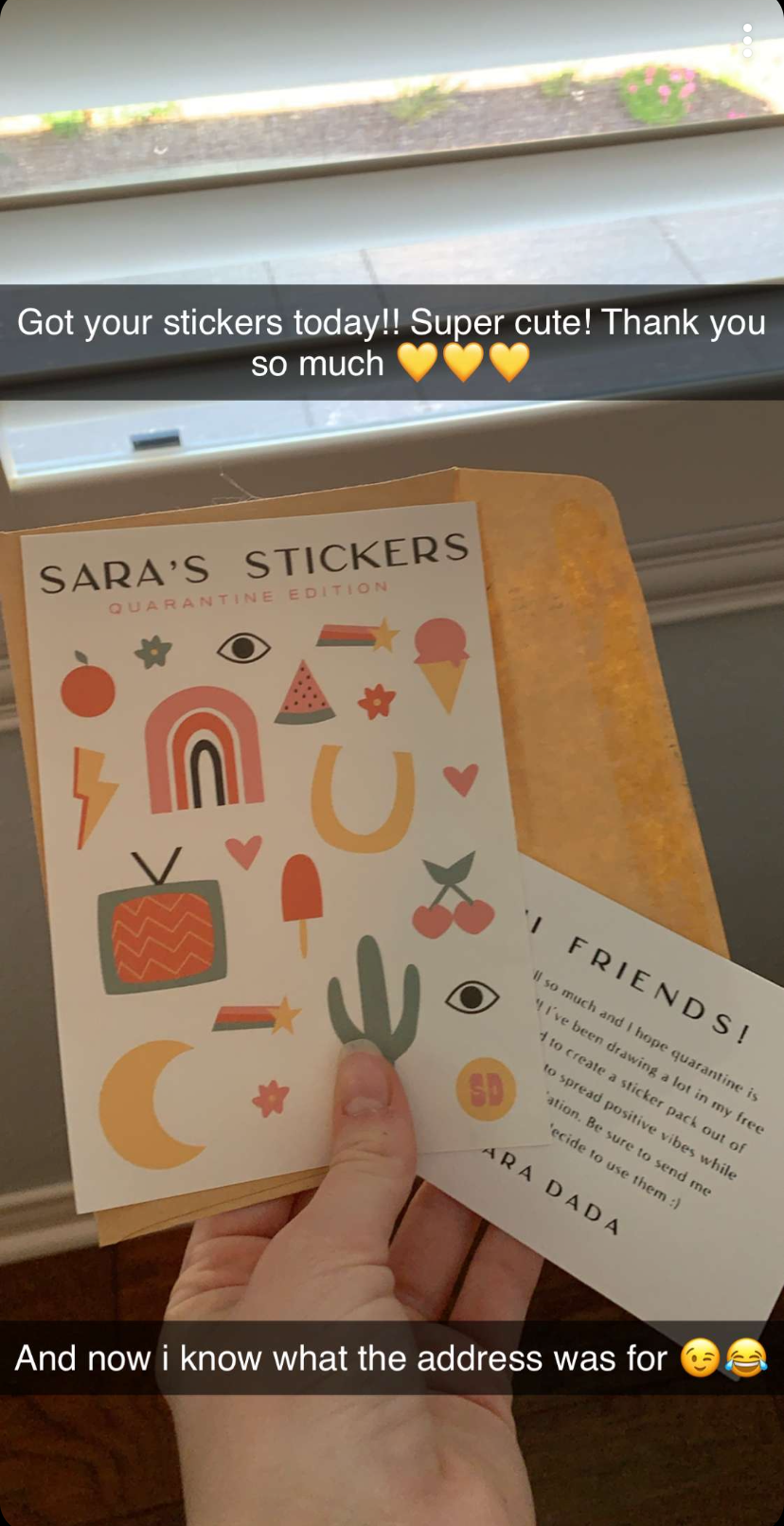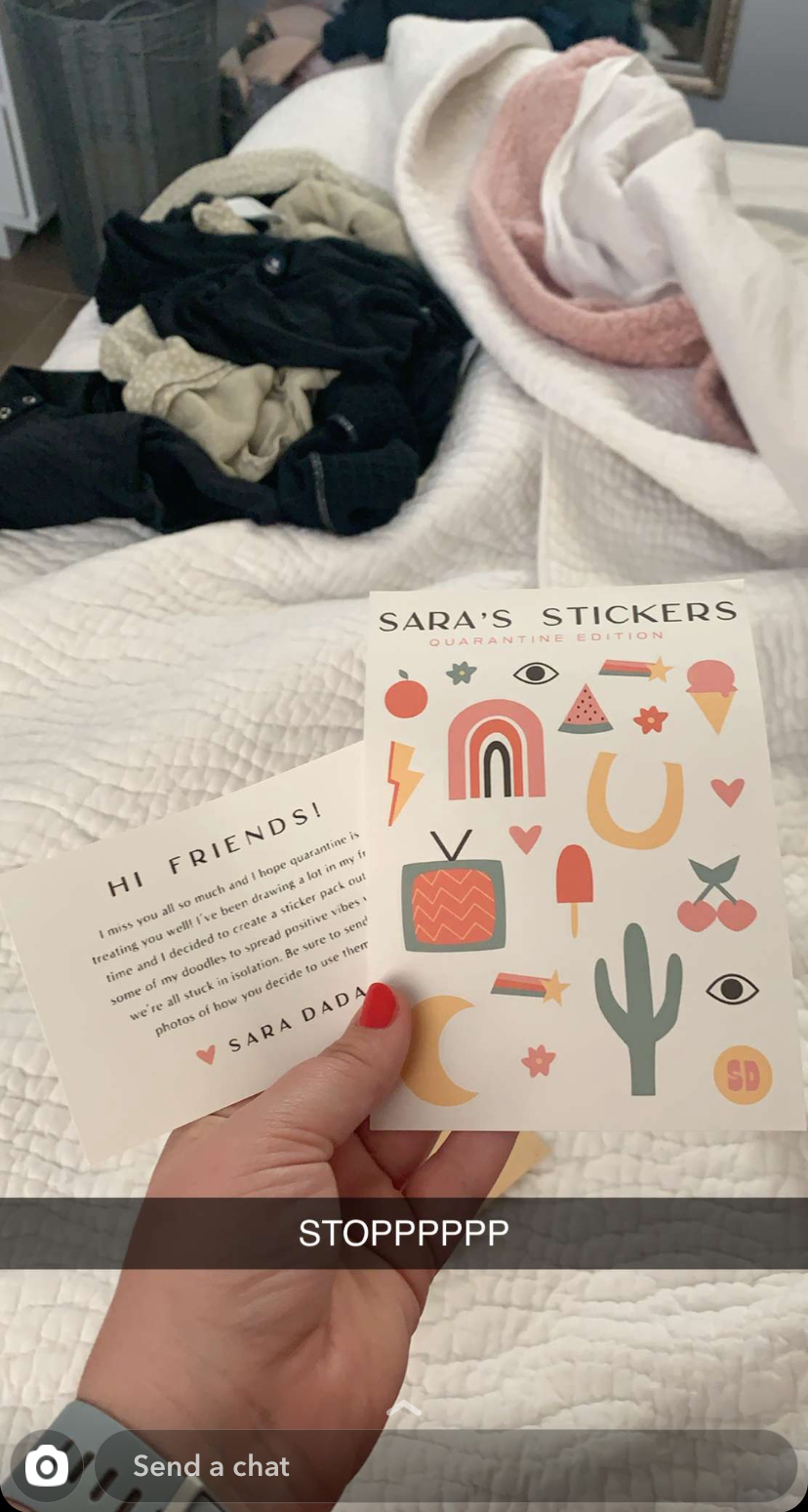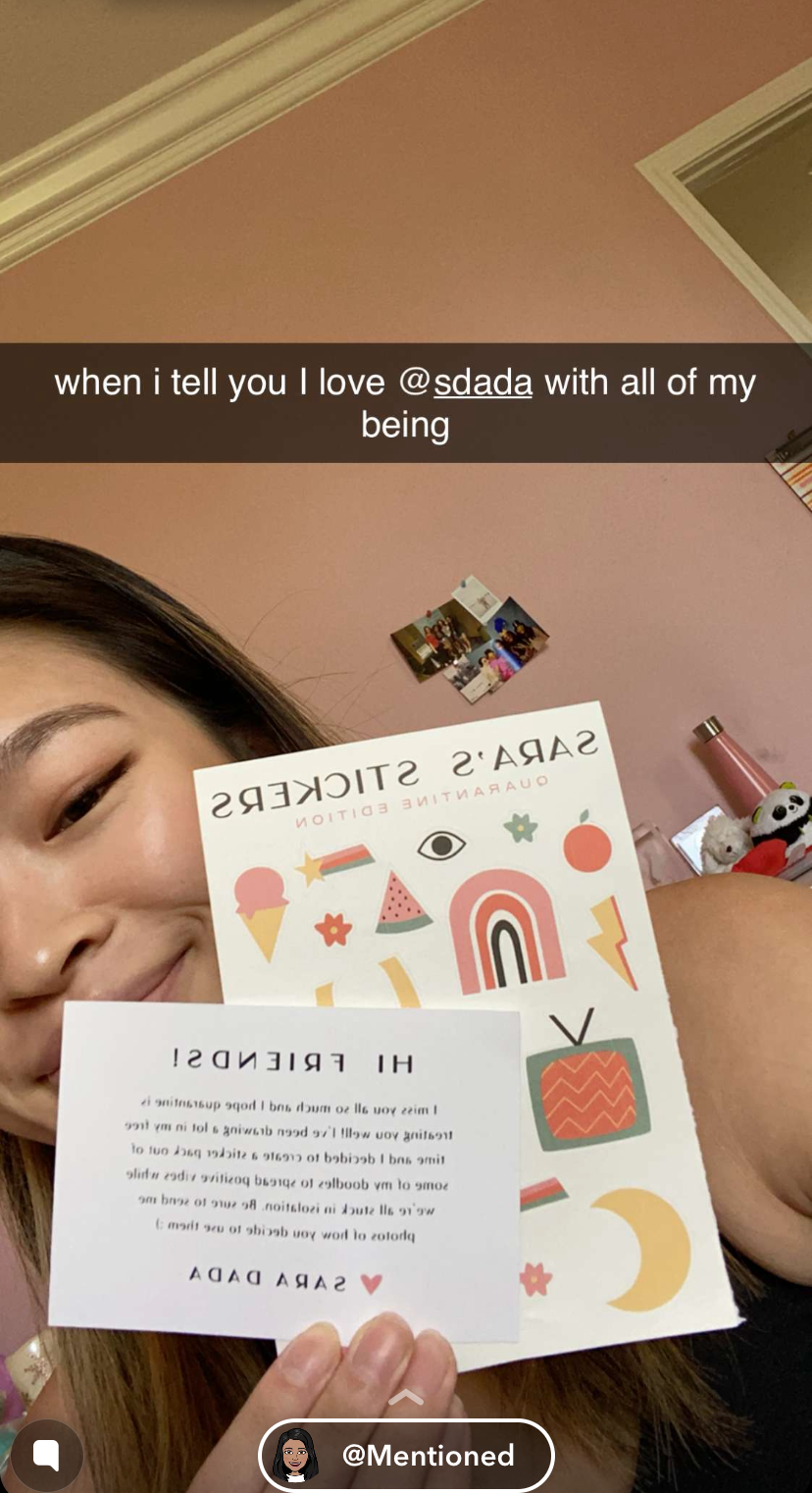 Designing GIFs For GIPHY
As a huge fan and user of animated instagram and snapchat story stickers, I decided to learn how to make my own, so anyone could use my sticker designs. I taught myself to use Photoshop's timeline animation tool to turn my flat stickers into animated GIFs. With practice and many iterations, I decided on 6 GIF designs from my sticker sheet that I deemed worthy for Instagram. However, in order to have my GIFs show up in app, I needed to become a verified GIPHY creator. After a lengthy application and 6 month review process, I became a GIPHY verified artist! I currently have 1.7M GIF views (and counting), and my designs are available on Instagram, Facebook, Snapchat and more! Search 'Sara Dada' to use my designs.