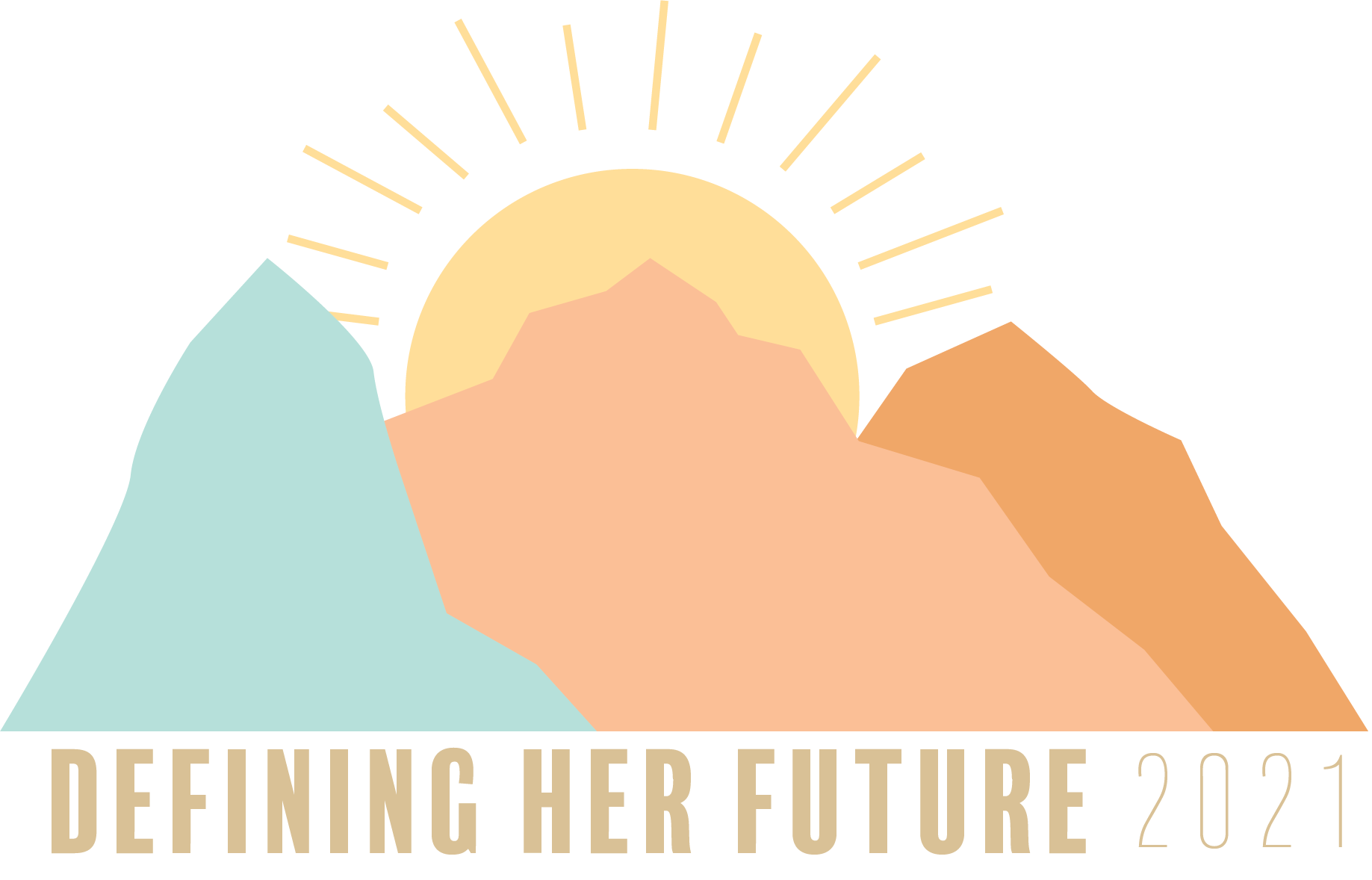 Defining Her Future is an annual conference held by the Cal Poly Women in Business Association. As a member of the Defining Her Future conference team, I'm working to develop a 2-month campaign to launch the first-ever Women in Business virtual event. My responsibilities have included contacting vendors, coordinating a content calendar, managing COVID safe giveaways, and creative directing the design team.
Content Strategy
To successfully promote and launch our virtual event experience we built out a 2-month content calendar. Our promotions included interactive media, testimonials, and teaser reveals. We created content for Instagram feed, Instagram stories, Facebook, and email. We also partnered with over a dozen local businesses to giveaway more than $1000 worth of goods and services to promote the event. These giveaways encouraged people to follow our account and sign up for the event.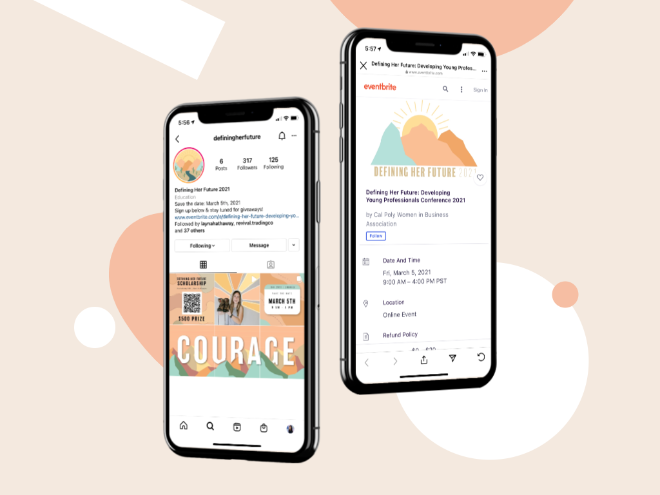 AR Filters
To encourage our followers to share user generated content, I designed and developed three augmented reality Instagram and Facebook filters using the Spark AR Studio. The filters are interactive, and aimed to spark conversation around our conference themes. For example, the filter below chooses a random act of bravery for the user to participate in, in celebration of our theme of Courage. 
GIFs
I animated GIFs for our event attendees to share on their Instagram, Facebook, and Snapchat stories. These eye catching and fun designs are made to be dragged and dropped onto photos, as an easy way to decorate and share photos before, during or after the event.